After doing a search, you can view only products which contain inventory information. To do this, click on the Show More link above the results, check the Live Inventory option, and click on Apply.
Hovering on the product in the results will expand the listing to display the inventory information.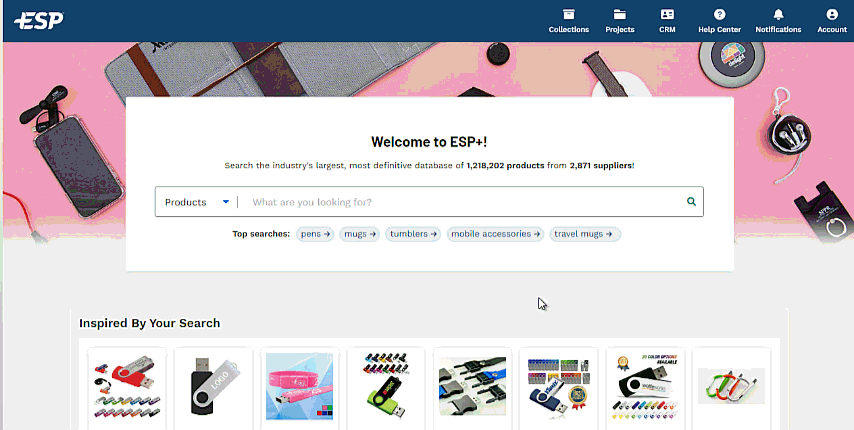 If a product contains inventory information, click on the Product Image or Product Name to open the Product Detail Page. Below the pricing information, there will be section for inventory information. Use the Description dropdown to select the desired attribute. The Total Available Quantity will be displayed directly to the right of the dropdown.

To view the inventory information for all available attributes, click on the View Inventory Grids link.

A pop-up window will open with available inventory information.