To add charges to a quote or order, open the Project and click on the Quotes/Orders/Invoices tab.
Use the toggle to select the order document you would like to update.

In the Products & Pricing section, click on the three dot icon and select Edit.

Scroll down the section you need or use the quick navigation at the bottom.
For general product charges, go to the Options & Charges section.
For charges related to imprinting, such as a set-up charge or additional color charge, go to the Decoration Charges section.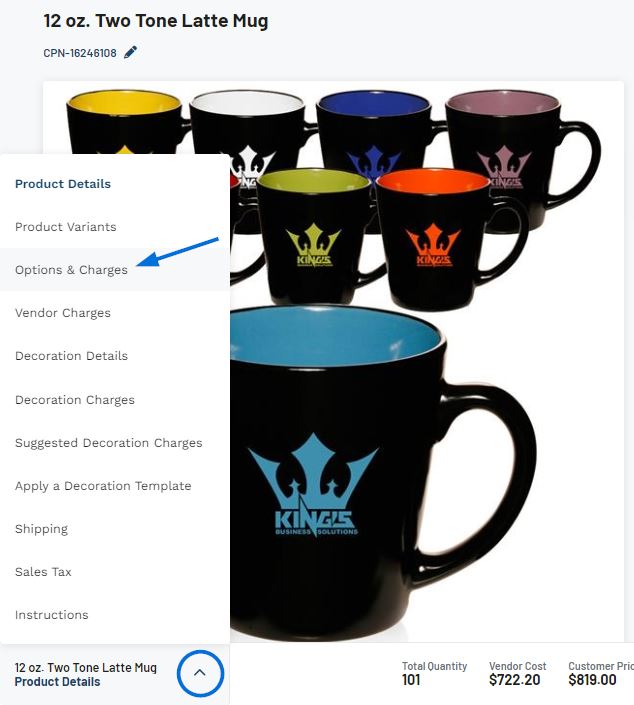 Both the Options & Charges and Decoration Charges sections will have a section below them with any supplier provided charges. The options in the Vendor Charges area are not included on the quote or order until you click on the +Add Charge link. If you need to add a custom charge, you can click the +Add Charge or +Add Run Charge option.
Then, you can use the dropdown to select the type of charge, type a name, and configure the pricing. Please note that if you selected a run charge, the quantity box will be automatically greyed out because run charges are a per product charge.
When you are finished updating the charge information on the quote or order, scroll to the top and click on the Save Changes button.