To edit the products in a presentation, scroll to the bottom of the project page. In the Edit Products section, all items within the presentation will be listed.
There are two tabs: All Products and Unseen Products. The All Products tab will display every item that is currently included in the presentation. The Unseen Products tab contains items that the customer has not viewed.
Products can be sorted using the options available in the Sort By drodown.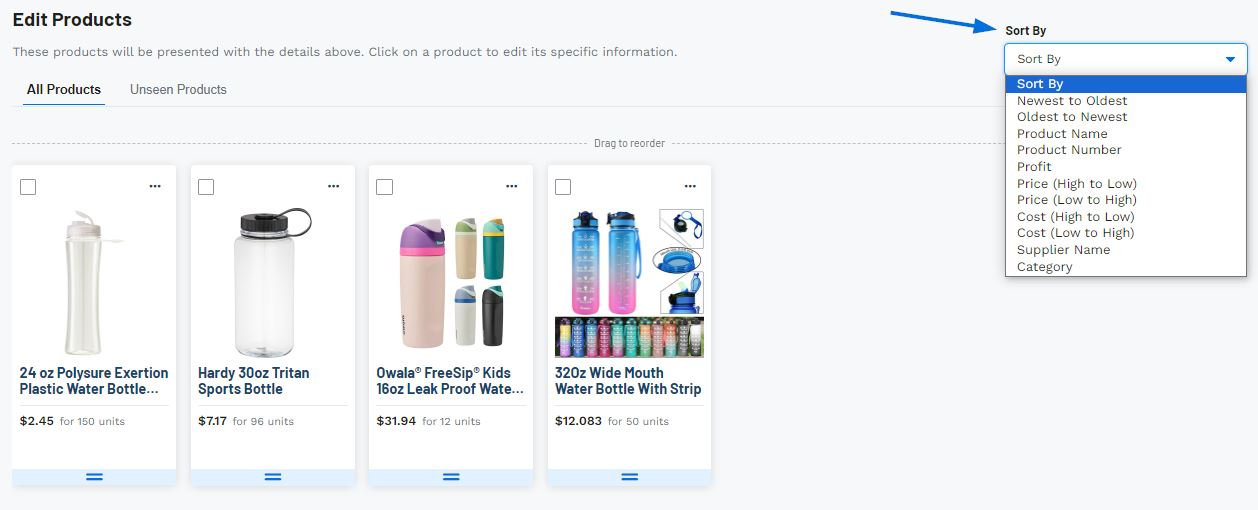 To drag and drop products into a specific order, click on the two line icon in the upper left of the product listing and move the item to the desired placement.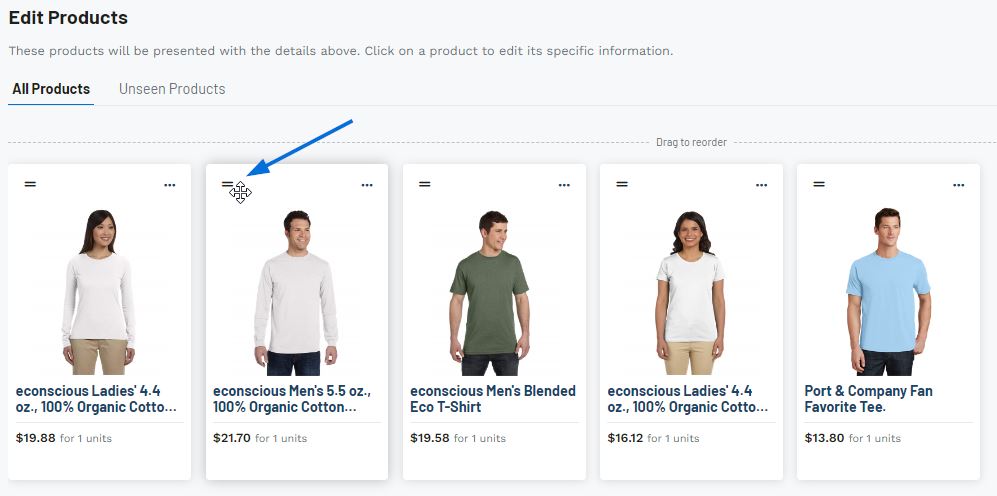 Clicking on the three dot icon (meatballs) in the upper right corner of the product listing will give you the option to:
Hide from Presentation
This option will keep the product within the project but hide it from the presentation. Once you have hidden at least one item, a new tab will appear in the Edit Products section.
Delete from Presentation
This option will remove the item from the project completely.
Watch a quick video on how to reorganize and hide products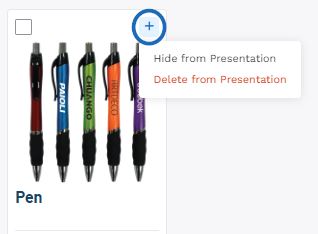 Clicking on an individual product listing will open that item for modification. You can then begin editing the product information and pricing.