The terms "kebab" and "meatball" refer to menu buttons with three dots throughout ESP. While terms are used to reference three dot menus, "Kebabs" are shown as three vertical dots and "meatballs" are shown as three horizontal dots.
These menus are used to open management options for the feature. Here is an example of a meatball: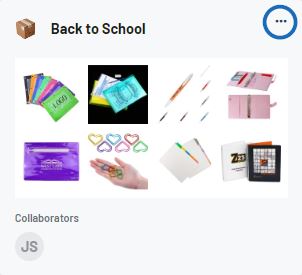 Clicking on the meatball will open the management options for that feature and will vary depending on that options for the designated feature.