Preferred Suppliers are vendors with whom your company has a business agreement, such as special pricing or discounts and/or simply enjoy working with. In ESP+, you can designate up to five ranks and set special pricing information.
To access the Preferred Supplier List, click on Account and select the Preferred Supplier List option.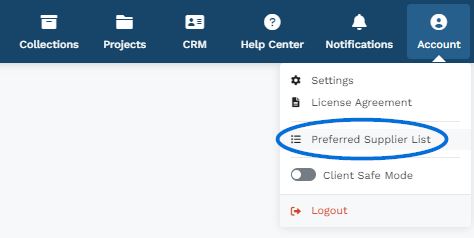 Manage List Ranks
Click on the Manage List Ranks button.

In this section, use the Default Rank dropdown to select which rank should be applied when a supplier is added as preferred. While the default label will be automatically applied, it can be changed to a different rank at any time.
There are five boxes available where you can enter custom titles for each preferred supplier rank.
When you are finished, click on the Save button.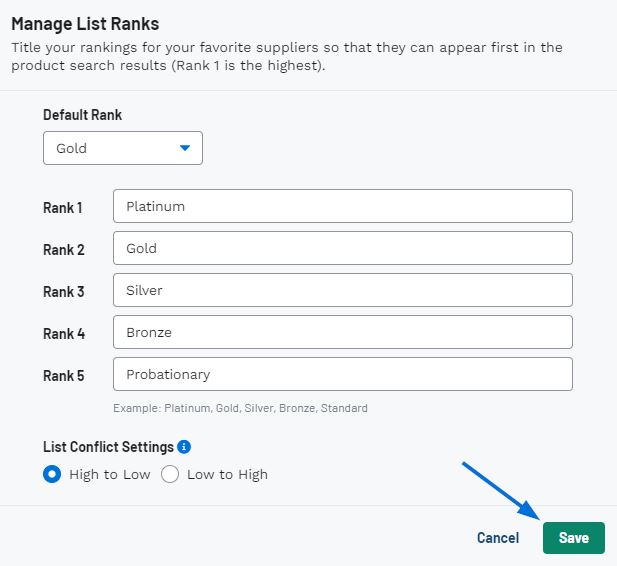 Add Suppliers to Preferred List
In the Preferred Suppliers section, click on the +Add a Supplier button.

Use the search box to type the Supplier's name or ASI number.